Jana Morris graduated with a Bachelor's of Science in Psychology from East Stroudsburg University. She went on to graduate with honors from University of Scranton with a Masters in Community Counseling. She holds a Certified Advanced Alcohol and Drug Counselor, Certified Clinical Supervisor. National Certified Counselor, as well as being a Licensed Professional Counselor. She has been in the addictions field since 1999. She is the founder of Recovery Revolution, A Clean Slate Recovery Center, and Fresh Start Jail program. She has won several awards to include the Pennsylvania Certification Board "2019 Professional of the Year" and 2019 "Freedom Fighter Award" from Valley Against Sex Trafficking.
Jana has been committed to the community she serves, regardless of the barriers that she faces. Mary Carr, the Northampton County Drug and Alcohol Administrator in 2005, identified a need for treatment in the Slate Belt area. Jana, along with a business partner and many supporters, founded the Outpatient Treatment facility known as Recovery Revolution (RR). They are a licensed charitable not for profit 501(c) 3 dedicated to providing addictions treatment in the Slate Belt Community.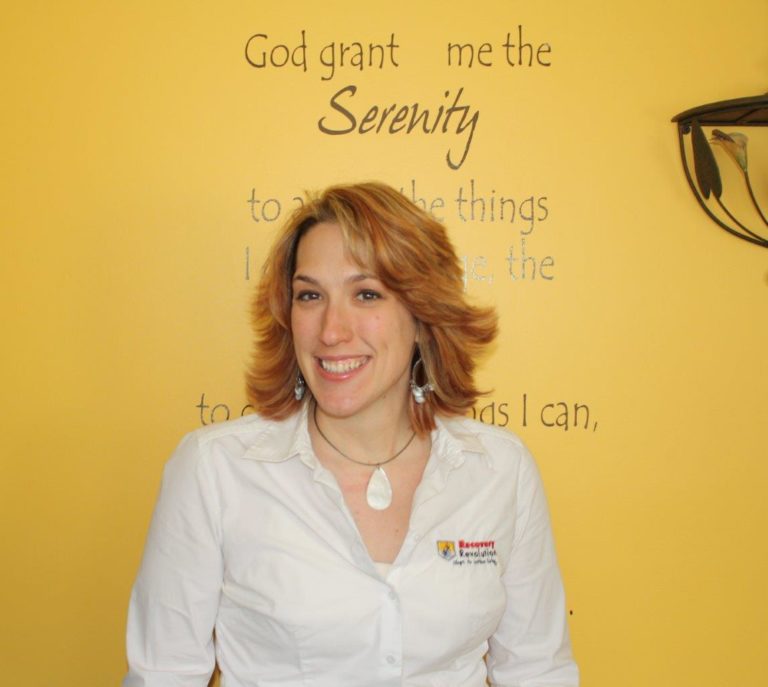 Ms. Morris and the staff at Recovery Revolution believe in a client-focused approach and have built programs responsive to the needs of the community. Recovery Revolution's vision was to create a safe and loving environment, where decisions were based on the need of the client rather than the depth of their pockets. Throughout the years since it's opening in 2005, RR has been recognized as a leader in advocacy, treatment, and innovative ideas to support the Slate Belt community. It's most prestigious awards include the "Most Innovative Program" by Magellan Behavioral Health in 2010, and the Healthchoices Provider of the Year Award from COMCARE in 2011.
Jana Morris continues to increase her efforts in light of the Addiction Epidemic, and has partnered with the Slate Belt Regional Police Department and Nazareth Police Department to provide gateway assistance to individuals who have experienced an overdose or families that are in need of help. Recognizing that education, support and healing as essential components of the recovery process, Jana collaborated with the Northampton County Drug and Alcohol Division to open the Clean Slate Recovery Center, offering resources, knowledgeable staff, support groups, and activities focusing on individual and community healing. Prior to opening the center, Recovery Revolution was providing many of these services and programs, however with the help of the County, many of the efforts were able to be expanded. She has experience working with schools and community agencies and has authored prevention/education programs.
Additional affiliations and collaborations include membership in Valley Against Sex Trafficking, and she has worked with federal investigators and provided training in 2018 regarding the correlation between Addiction and Sex trafficking. Ms. Morris was recognized at their annual fundraiser on May 16th, 2019 with their "Freedom Fighter" Award for her contribution and efforts towards awareness and outreach in VAST's mission and the larger movement to end human trafficking. She also collaborates with the Bloom House, which is modeled after the Thistle Farms Program in Nashville, where Jana and her new husband spent their honeymoon installing a new floor for their program.
Ms. Morris is also a community leader in other ways. She is active with the Historic Bangor Business Association, Bangor Economic Development Committee and Youth Engagement on Slate Belt Rising. In these roles, Ms. Morris has worked to attract business to Downtown Bangor and has also participated in the planning and execution of the Downtown Block Party. Ms. Morris has been the Committee Chair for a Cub Scout Pack and an assistant soccer coach, both of which serve children in the local area. Jana also volunteers for Hope Kids which is the children's ministry at Hopesprings Community of Faith. Jana believes that if you reach and foster youth, you can plant seeds that can/will flourish for many years to come.
Jana was named the Pennsylvania Certification Board "Professional of the Year" for the State of PA in 2019 for her commitment to advocating for client and high ethical standards. In her acceptance speech at the PCB Conference, Jana encourages professionals to think of themselves as "Hope Ambassadors" rather than agents of change. The power to change lies within the individual if they choose to do the work. Professionals inviters into a life-giving process and not controllers of outcomes. Jana ended her speech with these words, "Be tenacious, advocate for your clients, be ethical, have compassion with boundaries, and surround yourself with people who build you up."
In her free time, she spends time with her family and friends and enjoys any outdoor activity including whitewater kayaking, rafting, hiking, and volleyball. Jana believes it is important to have high ethical standards and to advocate with tenacity for clients. When asked about working at RR, Jana said "I have grown along with Recovery Revolution and have been so blessed to have wonderful and talented people in my life to help this dream become a reality. I love being able to create something that has helped and continue to help people improve their lives. This could not be done without the phenomenal clinical and administrative staff that we have been so fortunate to assemble. I feel honored to play a small part of our client's healing and transformation and always wanted to see a REVOLUTION in the Recovering Community."