It is the staff at Recovery Revolution that makes our program vibrant and successful. At RR, we take hiring staff very seriously, as we understand that if you do not have staff with high ethics and professional experience, it can put the people we serve at risk.
Most of our clinical staff have been referred to us by another team member and we are confident that we have assembled a highly experienced and diverse team to respond to the needs of our community.
---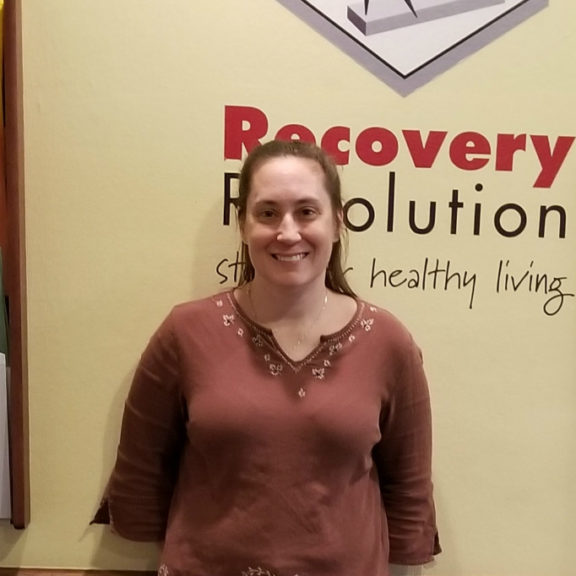 Elizabeth M. Kostura
MS, LPC, CAADC
Addiction Treatment Specialist
Liz attended the University of Pittsburgh, BA, Science of Psychology, and her Masters of Science of Counseling from Chestnut Hill College. Liz began with RR in 2013 and began working with our adolescents. Liz started in the field in 1997 and beginning in NJ working with the mentally and chemically addicted population.  Her background includes: Trainer Crisis Intervention, Jail programs, Juvenile Center Counseling, and Case Management. Ms. Kostura remarked that "Working at Recovery Revolution is like working with a truly close-knit family."
Liz enjoys coin collecting, counted cross-stitching, bowling, reading, video gaming, and her time with her husband and playing with her German Shepards.    She loves the quote "Tough times don't last, but tough people do" Robert H. Schulle 
---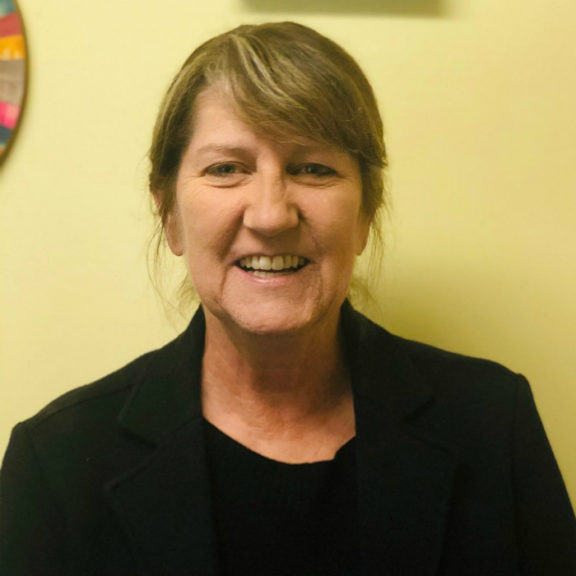 Patricia G. Baranowski
MSW, CADC
Addiction Treatment Specialist
Patricia G. Baranowski, MA, CADC, has been working in the field of addictions since 1989, and has been on the staff of Recovery Revolution since 2016.  Her prior experience includes Education and Prevention, Individual and Group Therapy, Case management, and Admissions and Aftercare Coordination, in both residential and outpatient treatment. Patti received her Bachelor of Science Degree in Psychology, and her Masters Degree in Human Services, with a Health and Wellness cognate.  Patti is proud to have served in the US Military.  She enjoys spending time with her family, writing, and reading a good book in her free time.
Patti believes that establishing connections with individuals creates the groundwork for change and growth of individuals.  Treating individuals with the respect and dignity that they deserve is the first step.  One of Patti's favorite quotes is from Maya Angelou "I've learned that people will forget what you said, people will forget what you did, but people will never forget how you made them feel."  Recovery Revolution's environment reflects this idea.  Patti stated that "I am blessed to be a part of RR, and believe that Recovery Revolution's work environment should be a model for other organizations."
---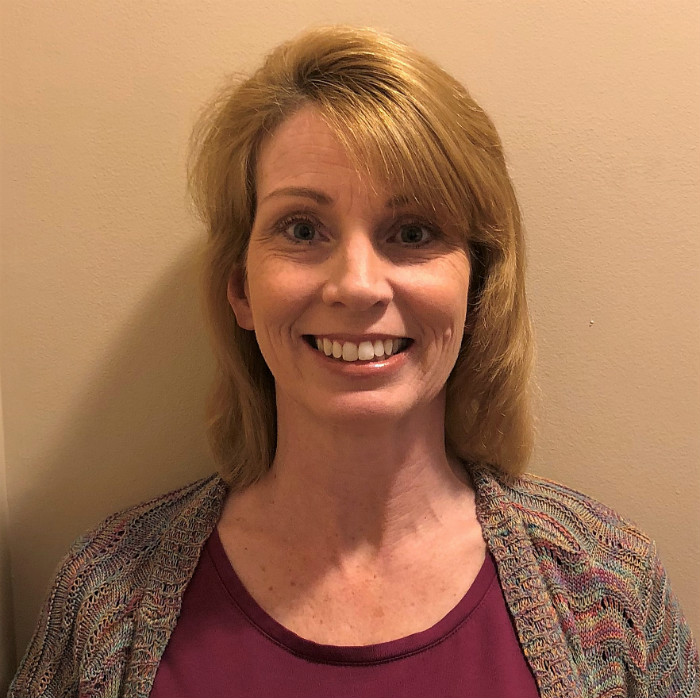 Ruthanne Taggart
MA, CADC
Addiction Treatment Specialist
Originally from Brooklyn, NY, I moved to PA in 1995. I worked as a legal secretary and then became a stay-at-home parent. I initially decided to pursue a degree in psychology and was seeking to become a marriage counselor. I switched to social work because it recognizes the strengths of the individual, but also the impact of society. Life events led me to a focus on addiction and recovery as a family disease. My education includes a Master's Degree in Social Work from Marywood University, a Bachelor of Arts Degree in Sociology with a Minor in Social Work from East Stroudsburg University, an Associate Degree in General Studies from Northampton Community College, and a Certified Alcohol and Drug Counselor in NJ and PA. Her favorite quote is "Lean into Fear" because she remarked that change can be scary, but it can also be rewarding beyond your imagination.
Working in the field since 2014, I have worked with clients utilizing medicated assisted treatment in NJ, as a family resource specialist, with the Fresh Start program that provided addiction and recovery education to inmates at Northampton County Jail, and with students at Easton High School through Community in Schools. I am passionate about working with returning citizens, adolescents, and families. I was fortunate to have had the opportunity to intern at Recovery Revolution for one year in 2017 and was subsequently hired as a counselor in 2018. Ruthanne stated, "I love working with Recovery Revolution because I get to see individuals and families make a change."
---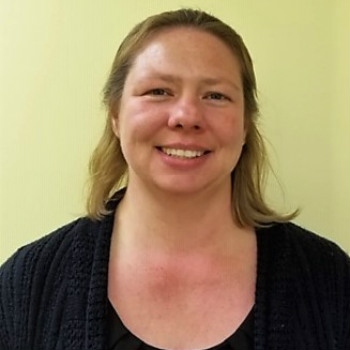 Catherine Grabowski
MSW, LSW
Addiction Treatment Specialist
Katie graduated from Cedar Crest College with a Bachelor's degree in Social Work and Marywood University with a Masters in Social Work. She currently holds a License in Social Work as she works toward other licensing goals.  Katie joined Recovery Revolution in 2018.  She has worked in the Human Behavioral Services field for many years, working with children, adolescents, adults, and the senior population as well.  She has worked in both Mental Health and Substance Use Dependency, both Inpatient and Outpatient, as well as hospital settings.   
Katie has been with RR since 2019 and could not be happier with the experience she is having at this treatment facility. Katie enjoys her work here because "I am grateful to work here because I get the privilege of seeing people change and grow." She enjoys the professionals she works with and believes her passion lies in working in the addiction and substance dependency field.   Katie's favorite quote is  from C.S. Lewis: "Hardships often prepare ordinary people for an extraordinary destiny."
---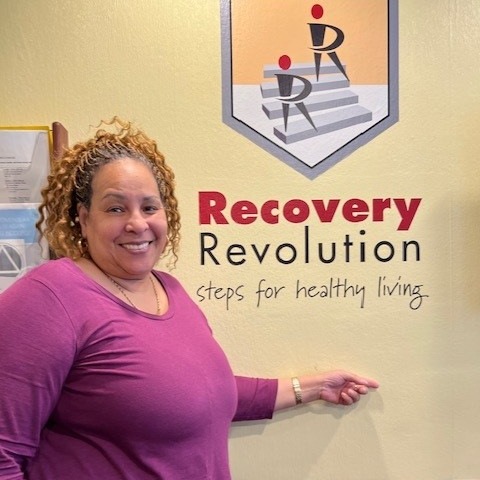 Valerie Foster Dillard
Ph.D., LSW, CAADC
Addiction Treatment Specialist
Valerie has her PhD in Clinical Counseling, a Master's in Social Work, and is licensed as a Social Worker. Valerie has been in the field of treating dual diagnosis for over 30 years, with both inpatient and outpatient psychiatric and drug addiction populations. I love working with people and try to make a positive impact on those clients that cross my path. Teamwork makes the dream work!
Valerie has been with RR since 2020 and could not be happier with the experience she is having at this treatment facility. She is a versatile staff that works with adults at our facility and youth in schools and in a Correctional Facility.
---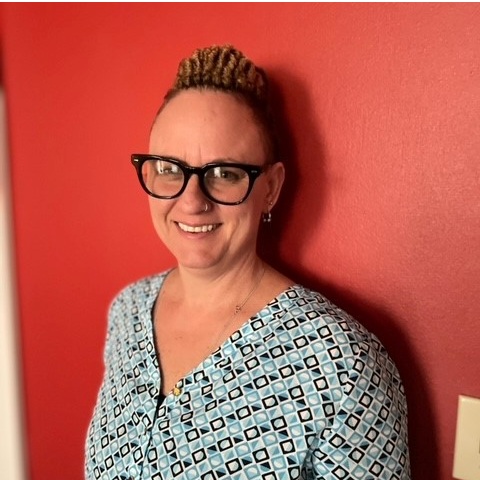 Melissa Amator
MS, MA, CAADC-candidate
Addiction Treatment Specialist
Melissa began working with Recovery Revolution as the full-time recovery center coordinator for A Clean Slate while completing her Master's in Addiction Counseling. Melissa first interned at Recovery Revolution and was hired as the newest addition to its clinical staff after completing her internship. Melissa believes strongly in the power of community and spirituality to heal addiction's deepest wounds, that clinical approaches should be person-centered, and that clients are well served when they are able to find their own solutions for living a substance-free life.
In her spare time, Melissa works with community-based organizations which promote recovery from substance abuse. She also serves on several committees dedicated to social advocacy across a broad spectrum of community needs, including equitable access to mental health and addiction treatment. Melissa is also an avid cyclist (when she is not eating handfuls of peanut M&Ms), enjoys playing guitar, and loves to travel.
One of her favorites is a quote by Kevin Welch: "There'll be two dates on your tombstone and all your friends will read 'em, but all that's gonna matter is that little dash between 'em."
---
Our Beloved Staff Who Retired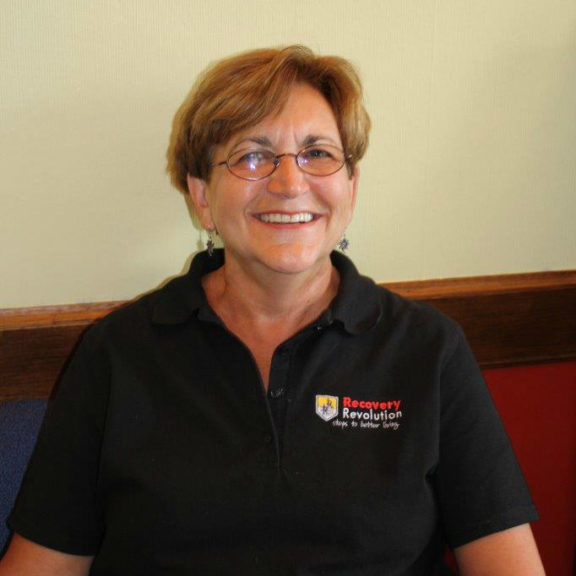 Ms. Carol Geedman
BA, CAC, CCS
Addiction Treatment Specialist
Carol is a Certified Addiction Counselor, a Certified Clinical Supervisor, and has a bachelor's in Secondary Education from Marywood University. She has been in the addiction treatment field for 33 years and has worked in detox, long and short-term inpatient programs, intensive and outpatient adolescent treatment programs, and also programs with families. Carol has been with Recovery Revolution for 12 years, working with families as well as the addicted population.
She loves spending time with her family and friends, playing scrabble, going on cruises, and just relaxing on her patio with her husband and lab, Lily. Carol says, "I come to work every day to make a difference in someone's life; to educate addicts, alcoholics, and family about the disease of addiction and send a message of hope that all can get well if they choose the path of recovery. I work here at Recovery Revolution because their goal and mission are the same as mine." Her favorite quote "When you are in your head, you are out of your mind."
---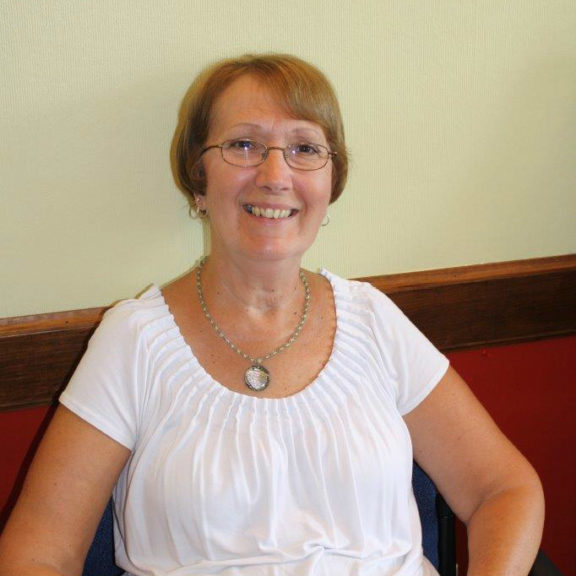 Ms. L. Mardee Cruts
LCADC
Addiction Treatment Specialist
Mardee has been employed at Recovery Revolution since May 2010. She began working in the addictions field twenty-two years ago. Initially, Mardee worked as a certified prevention specialist, focusing mainly on educating people of all ages about drug and alcohol abuse and the disease of addiction. When provided with the opportunity to work with people afflicted with chemical dependency, witnessing their incredible transition into sobriety, she found her passion. Mardee is a licensed clinical alcohol and drug counselor. She is also a trained interventionist.
In her spare time she enjoys being with her family, playing with her dogs, working on a variety of handicrafts and, whenever possible, searching shores for sea glass. Mardee's favorite quote is by Maya Angelou, "Surviving is important. Thriving is elegant." She added, "There is too much suffering in this world. I work in this field to help some of it stop."
---
Others who have retired from Recovery Revolution: Judy Lawler, MA, and John Geedman, CADC.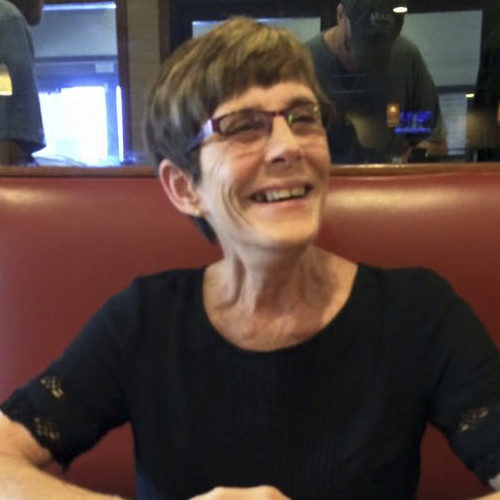 ---