It is the staff at Recovery Revolution that makes our program vibrant and successful. Recovery Revolution operates by using a team approach. Many times our Recovery Support Staff are the first face that new people to recovery see.
It is imperative to have a welcoming and knowledgable staff to answer questions, complete screenings, and work alongside our active clients. They are also individuals that go out in the community and assist with events and help reduce stigma.
---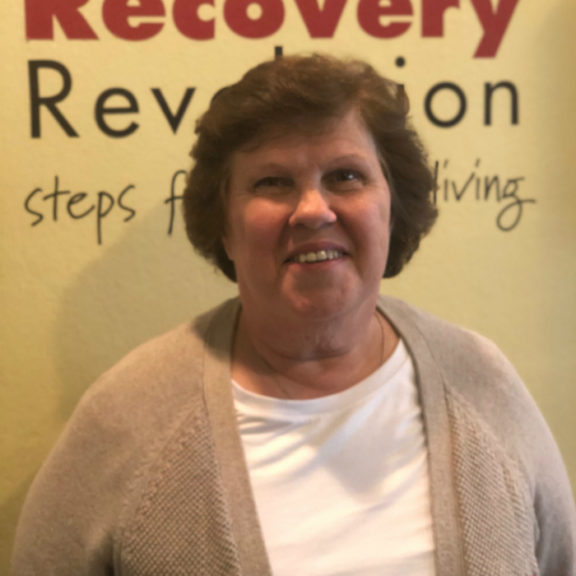 Patty Dearie
Office Manager
Patty Dearie came to the RR team in 2014. She started out part-time and has worked her way to the Office Manager position. Though she completed the Certified Recovery Specialist Classes while employed at a Sober Living House, Patty didn't have much experience in the field. When asked her favorite quote, she said, "Live by Faith, Not by Fear."
When asked about her work experience with RR, she replied, "I immediately began loving my job from the beginning. One of the things that stood out to me was from the moment I walked through the door, I felt comfortable. Everyone that works here goes above and beyond to help those suffering from an addiction. No one is ever turned away that truly wants help, even if they are unable to pay. RR makes it possible for all to get the help they need. A great example solidifying what a great place RR is to work for – most of the staff employed at RR have been here for many years and plan to retire from this organization!"
---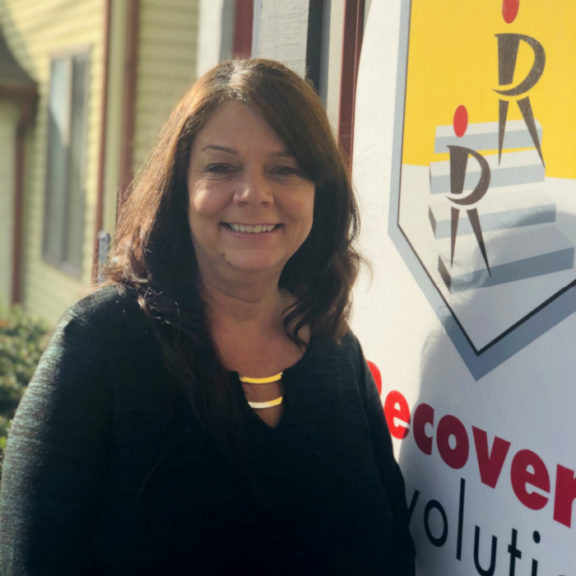 Dale L. Harris
CRS
PT Administrative Assistant
PT Coordinator at A Clean Slate
Dale attended Morris County College, Randolph, NJ and holds an AA degree in Liberal Arts, Major Journalism. Dale began with RR as a Coordinator at A Clean Slate Resource Center in 2018 and came on board to Recovery Revolution in early 2019. Dale can be seen working at A Clean Slate Resource Center, and at RR as an Administrative Assistant working in our front office. Dale became a Certified Recovery Specialist in 2018. Dale works on many projects, events, and marketing tasks with RR and A Clean Slate's social media pages. Dale's favorite quote is "There is no chemical solution to a spiritual problem."
Dale enjoys being a part of the RR team and is looking forward to the future here.  She brings her passion of encouraging others to work every day.  "I enjoy bringing the many community organizations together and seeing them come together for the common good of recovery.  I have worked extensively with volunteers and believe in the recovery capital in individuals, and see the potential in those who work on enhancing others' lives through service work."
In January 2021, Dale was about to make the transition from Admin to full-time Certified Recovery Specialist. She was integral in creating the program Thrive: Empowerment thru Experience. She now works with the Recovery Support Team and is a liaison between A Clean Slate, Thrive, and Recovery Revolution.
---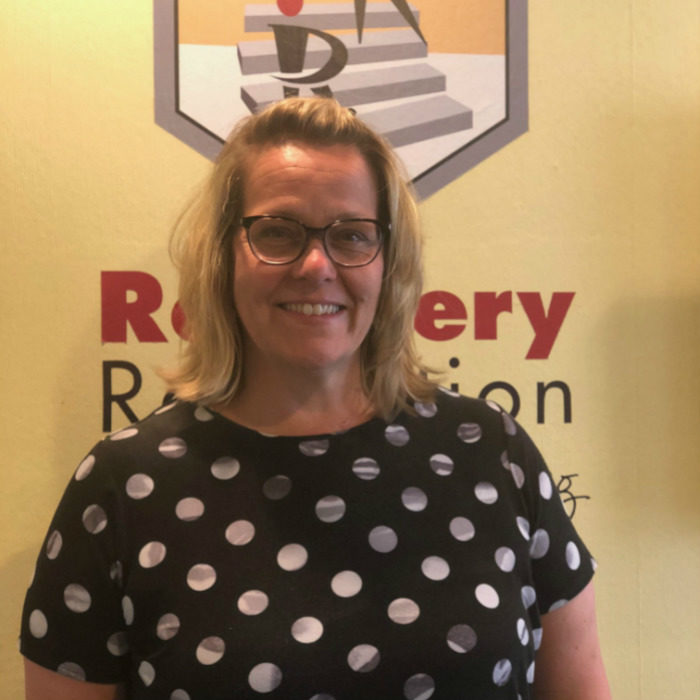 Elizabeth Cruz
Operations
Elizabeth Cruz joined the RR team in 2015. She brings experience working with insurance companies and understanding billing claims. Although Liz helps in many ways on the admin team, her primary role is to assure proper billing and working with insurance companies.
Liz is also very talented at crafts and shares her talents by assisting with making baskets for our fundraising events. Her favorite quote is "Accept what is, let go of what was and have faith in what will be." Liz stated, "I like working at RR because everyone here is friendly and caring. They are truly trying to make a difference in peoples' lives. In her free time, she likes to spend time with her family outdoors and create one of a kind crafts.
---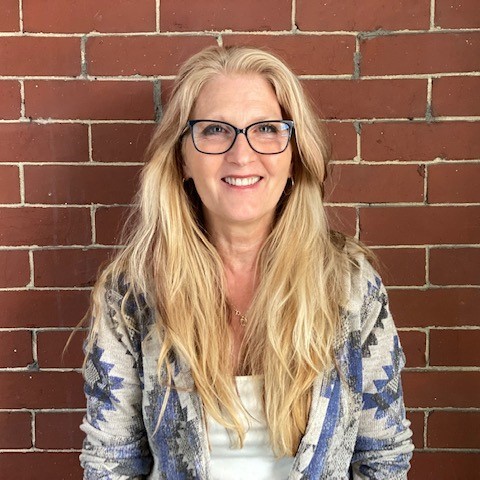 April "Dee" Parker
CRS- Pending
FT Coordinator for A Clean Slate Recovery Center
Dee joined the Recovery Revolution team in August 2021. She arrived at A Clean Slate Recovery Center with a deep commitment to serve the recovery community, and for reaching those who are not yet part of it. ​
Dee's own journey to recovery has taught her that she can have a beautiful fulfilling life , that her past will not dictate her future. She wants to maintain the Recovery Center environment full of warmth, safety, hope, fun, and light. Her personal journey has shown her the beauty of meaningful relationships, fellowship, self-respect and self-care. She has empathy for fellow addicts and their families because she has experienced support therefore, she can walk alongside them on this journey of recovery.​
Dee lives in Nazareth, fosters animals, and has four adult children and 7 grandchildren. She enjoys many activities, a few are camping, hiking, kayaking, gardening, and cooking. 
---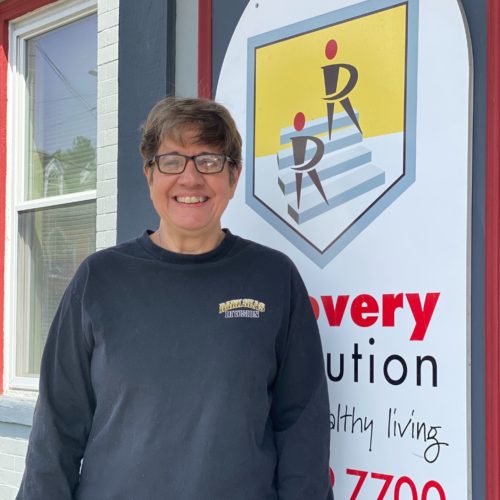 Catherine Hernandez
BSW
FT Addiction Case Manager/ Outreach Coordinator Slate Belt Community
Catherine started in April 2022 as an Addiction Case Manager position at Recovery Revolution for the Bangor area and beyond. She was born in Cuba and moved to Queens, NY with her family at the age of 5. Catherine graduated from Cedar Crest College in 2016 with a B.A. in Social Work. She has had experience in medical billing and was also a Community Advocate for Turning Point of LV, where she was doing community outreach, counseling, and helping survivors of abuse learn life-changing strategies. Catherine stated that providing resources to women and men was her passion and she loved doing community presentations. Most recently, she worked at Valley Youth House working with truant and at-risk youth providing them with resources that families so desperately need to succeed. She is bilingual and believes that communication is key in a community. Catherine has a passion for helping others, and know that I was made for this work.
Catherine enjoys being a part of the RR team and is looking forward to the future here. She lives in the Slate Belt with my wife Diane and with their dog Andy and Oriental Short Hairs cats. When not doing her passion of helping others, she enjoys thrifting, managing an eBay store, photography, and being outdoors whenever possible. She has two adult daughters, both of whom are college graduates as well.
---